El Salvador
Brief History
The first known inhabitants of El Salvador were the Olmecs who lived in the area during 2000 B.C. followed by the Mayans in 1500 B.C. In 11 A.D., the nomadic Pipils migrated to the area from Mexico and began an agrarian lifestyle. Spanish conquerors took over the area in 1524, taking control of land and killing many people. In 1811, a priest named Jose Matias Delgado helped lead a rebellion against Spain, and along with other Central American provinces, El Salvador gained its independence in 1821. Economic inequality and repressive military rule led to civil war in 1980. Over the course of the 12-year war, over 75,000 civilians were killed. El Salvador has a long history marred by war and conflict, and the country continues to face challenges.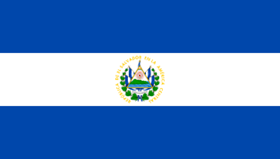 National Flag
The Salvadorian flag was adopted on May 27, 1912. It is a triband of blue and white, with the national coat of arms featured in the center. The blue stripes on the flag represent the ocean and the sky, and the white stripe symbolizes peace.
Geography
Geography
El Salvador is the smallest country in Central America. It borders Honduras to the north and east, Guatemala to the northwest, and the Pacific Ocean to south. El Salvador is a very mountainous country, and the Coastal Range and the Sierra Madres cross the country from east to west.
World Land Mass Ranking: 152nd
Highest Mountain: Cerro El Pital, 2,730 m (8,957 ft)
Longest River:  Rio Lempa, 422 km (262 mi)
Main Languages
Spanish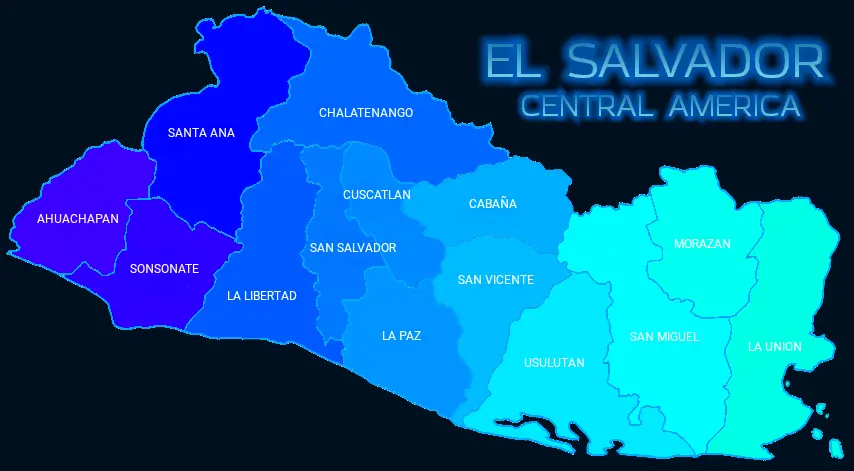 El Salvador Population: 6.5 million (as of 2020)
Capital City: San Salvador
Capital City Population: 1 million (as of 2021)
Climate
El Salvador has a tropical climate with pronounced wet and dry seasons. The wet season is warm, oppressive, and overcast, and the dry season is hot and humid. Coastal areas in El Salvador usually stay warm year-round, but the mountainous areas stay cool.
Key People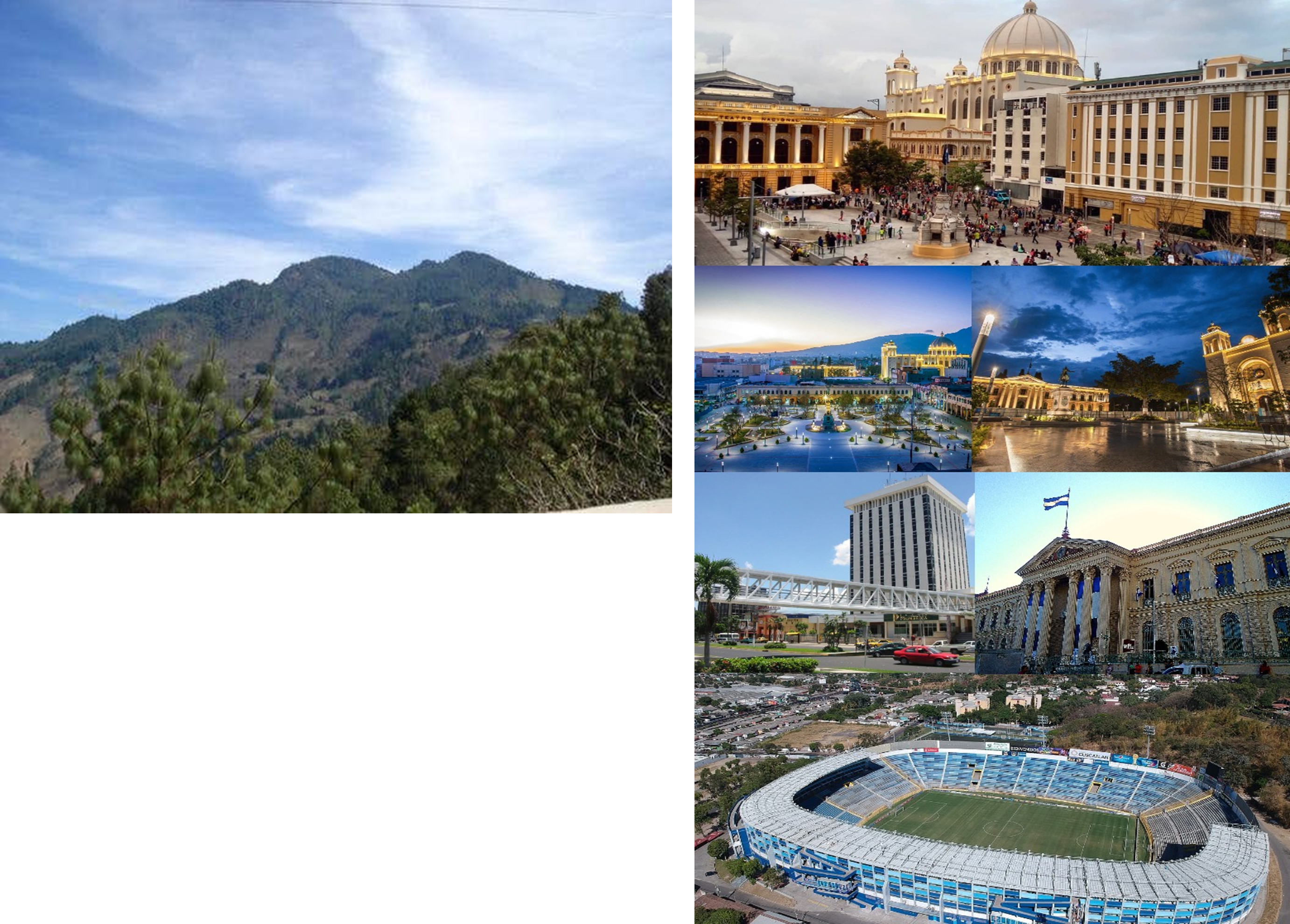 Cuisine

The cuisine of El Salvador is a mix of Native American food from indigenous groups. Some of the most common foods are corn, pork, and seafood. The national dish of El Salvador is pupusa, which is a thick griddle cake made with cornmeal or rice flour and filled with beans, cheese, and meat. Other common Salvadorian dishes include yuca frita (deep-fried yuca), elote loco (grilled corn on the cob slathered in sauce), and tres leches cake.

Sports

The most popular sport in El Salvador is football (soccer). El Salvador is home to the largest football stadium in Central America, the Estadio Cuscatlan. The Salvadorian football team qualified for the FIFA World cup in 1970 and 1982. Other popular sports in El Salvador are basketball, boxing, beach soccer, and cycling.

Culture

Salvadorian culture is influenced by Native American culture as well as Latin American culture. The country has a rich history of folk tales and legends, but written literature didn't develop until during the Spanish colonial rule. Visual arts, including ceramics, textiles, and painting, are important to Salvadorian heritage and culture. Music and dance are also crucial parts of Salvadorian culture. Traditional music is played with instruments like the marimba, flutes, drums, guitars, and gourds. Over 50% of the population of El Salvador identifies as Roman Catholic.
10 facts about El Salvador
1. El Salvador's nickname is the "Land of Volcanoes.
2. 64% of the population lives in urban areas.
3. Four species of sea turtles live on the coast of El Salvador.
4. One nickname for Salvadorians is "guanacos.
5. The national currency is the U.S. dollar.
6. The national bird of El Salvador is the Torogoz.
7. Coffee beans from El Salvador are world-famous.
8. El Salvador has five archaeological parks.
9. There is one UNESCO World Heritage site in El Salvador.
10. El Salvador is a popular surfing destination.
Q&A Corner
1. What is the longest river in El Salvador?
+
2. Name a key/famous Salvadorian?
+
3. Who were the first inhabitants of El Salvador?
+
4. What continent is El Salvador located on?
+
5. Name a country that borders El Salvador?
+
6. What is the capital city of El Salvador?
+
7. When did El Salvador gain independence from Spain?
+
8. What is the highest mountain in El Salvador?
+
9. What is the national dish in El Salvador?
+
10. Name a sport popular in El Salvador?
+